Gate Smart Lock can be installed on doors with a minimum thickness of 1" to a maximum thickness of 1-3/4".
If your door is thinner than 1", you'll need to adjust the doors thickness with the included rubber spacers (see more information here).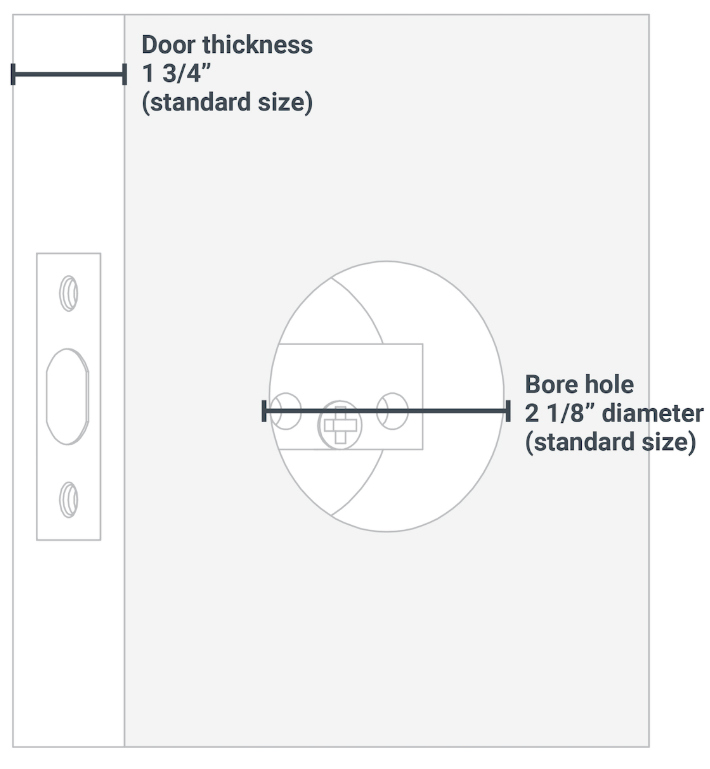 Make sure your current door and deadbolt do not have any misalignment. You can check that by simply opening and closing your door. Does your door open and close with ease? If the answer is no, you will need to fix your door alignment before installing a Gate Smart Lock.
Note: Gate Smart Lock was created to be used on residential and commercial doors rather than outdoor gates (we see the irony). Gate is not recommended for metal doors as this can hinder the WiFi performance of the lock. While Gate Smart Lock is weather resistant, it is not fully weatherproof to withstand direct exposure to heavy rain and snow. Also, there is no way to prevent unwanted visitors from manually unlocking a Gate Smart Lock if the battery pod can be easily accessed.