Lock Compatibility: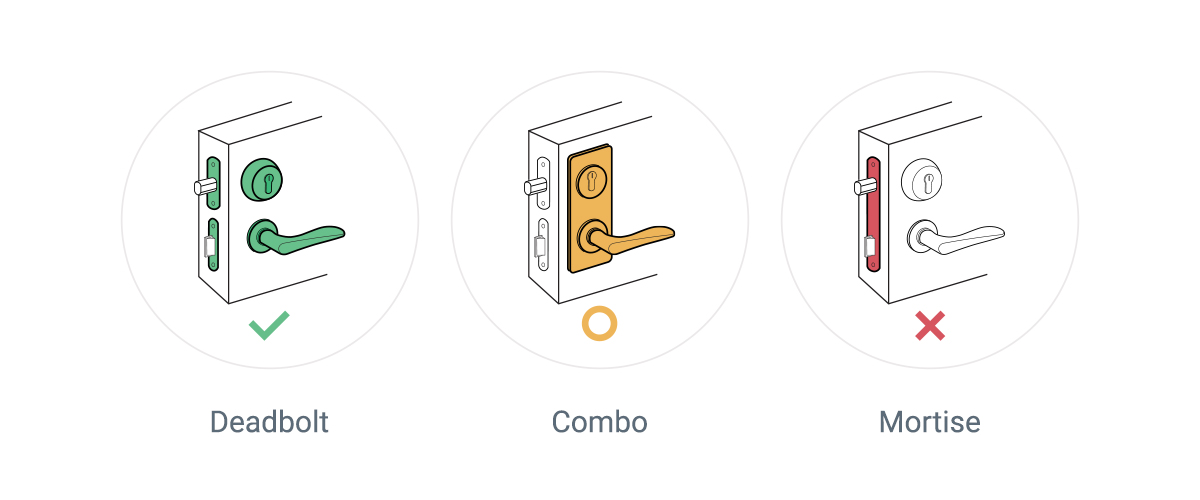 Look at the current lock on your door where you wish to install your new Gate Smart Lock.
If you have a separate deadbolt and doorknob as shown in the green diagram above, you're ready to go. Your new Gate Smart Lock will replace your existing deadbolt and work with your existing doorknob.

If you have a combo lock as shown in the yellow diagram above, you'll need to buy and install a separate door handle to accompany your new Gate Smart Lock and replace your existing unit.

If you have a mortise lock—a lock that fits into a pocket cut into the door—as shown in the red diagram above, you will not be able to replace it with a Gate Smart Lock. However, you can install a Gate Smart Lock as a backup to your mortise unit with help from your local locksmith.