First, check that you have both Gate Smart Lock app notifications toggled on. In the Gate app, go to the Settings tab and choose Gate Settings. Make sure Door Bell and Motion are toggled on, as shown in the screenshot below: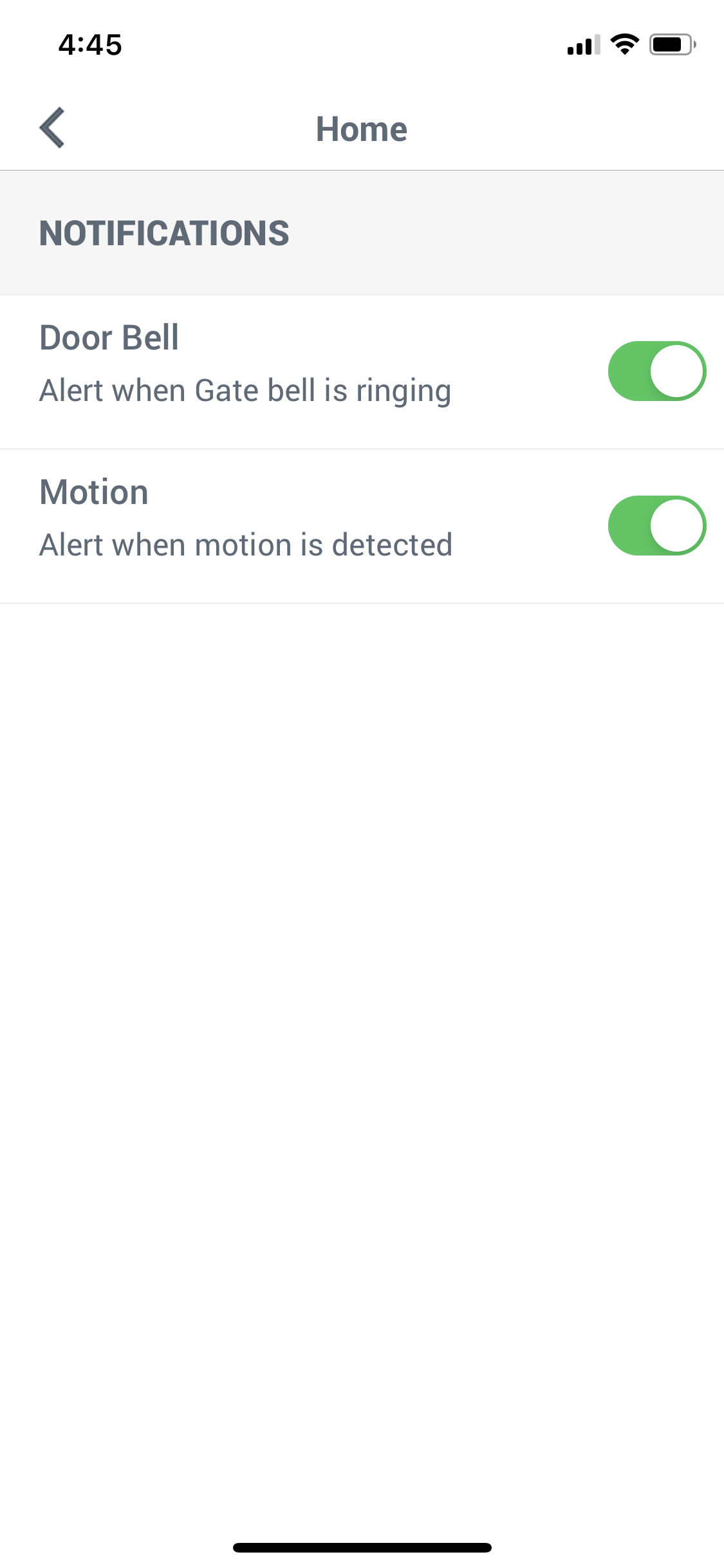 Next, check that your device notification settings for the app are enabled. Go to your device's settings menu, go to Notifications and then Gate Smart Lock app sub-section. Make sure notifications are toggled on. If they are, go ahead and toggle off for a moment and then back on to refresh your settings.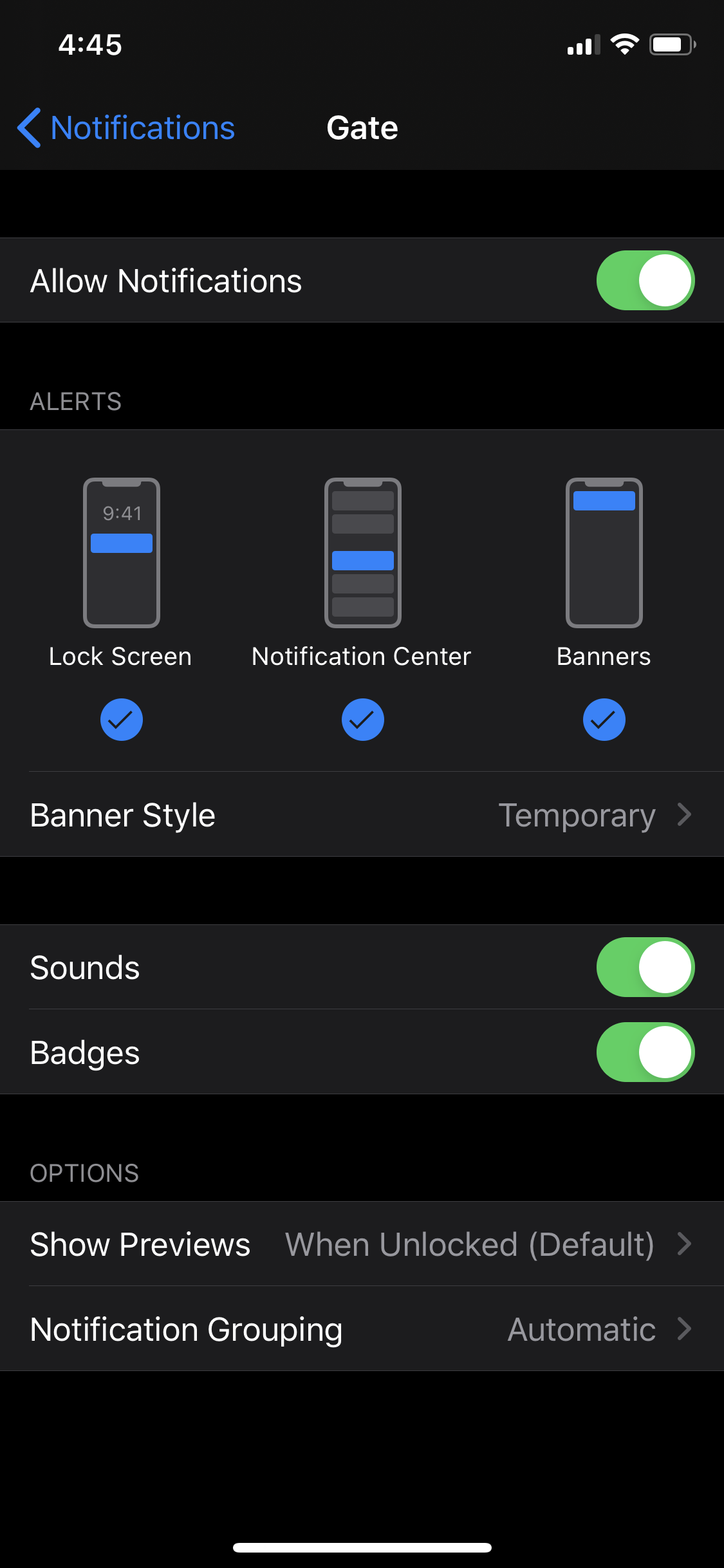 If your notifications are still not working, please go back to the Gate app and log out. In the Activity tab, tap on your profile icon in the top right. Choose Sign out in the menu, then log back in.
Next, force-close out the Gate app. Re-open the app and notifications should resume.
If you are still having trouble, please contact our support team at support@getgate.com.