To view the current Gate app version, go to Settings tab.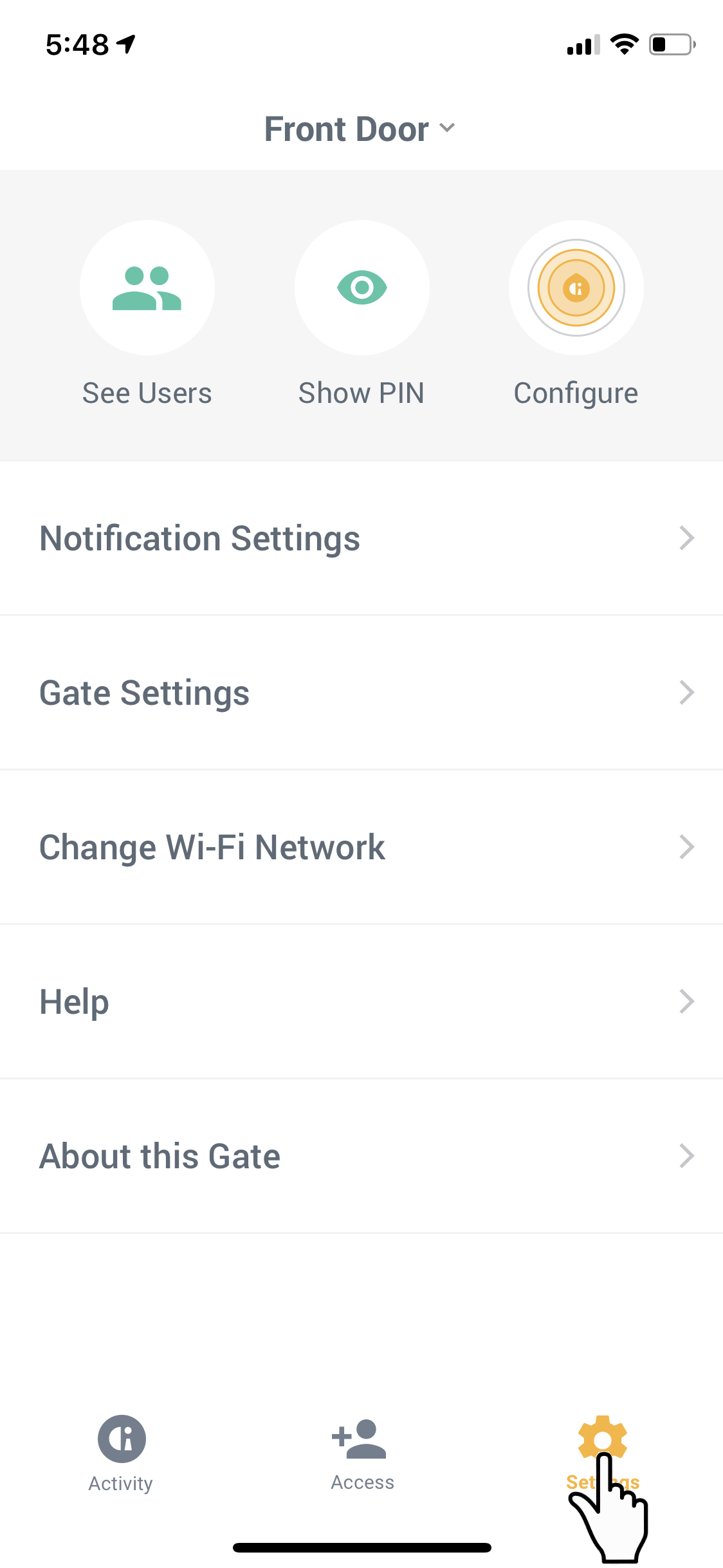 Select About this Gate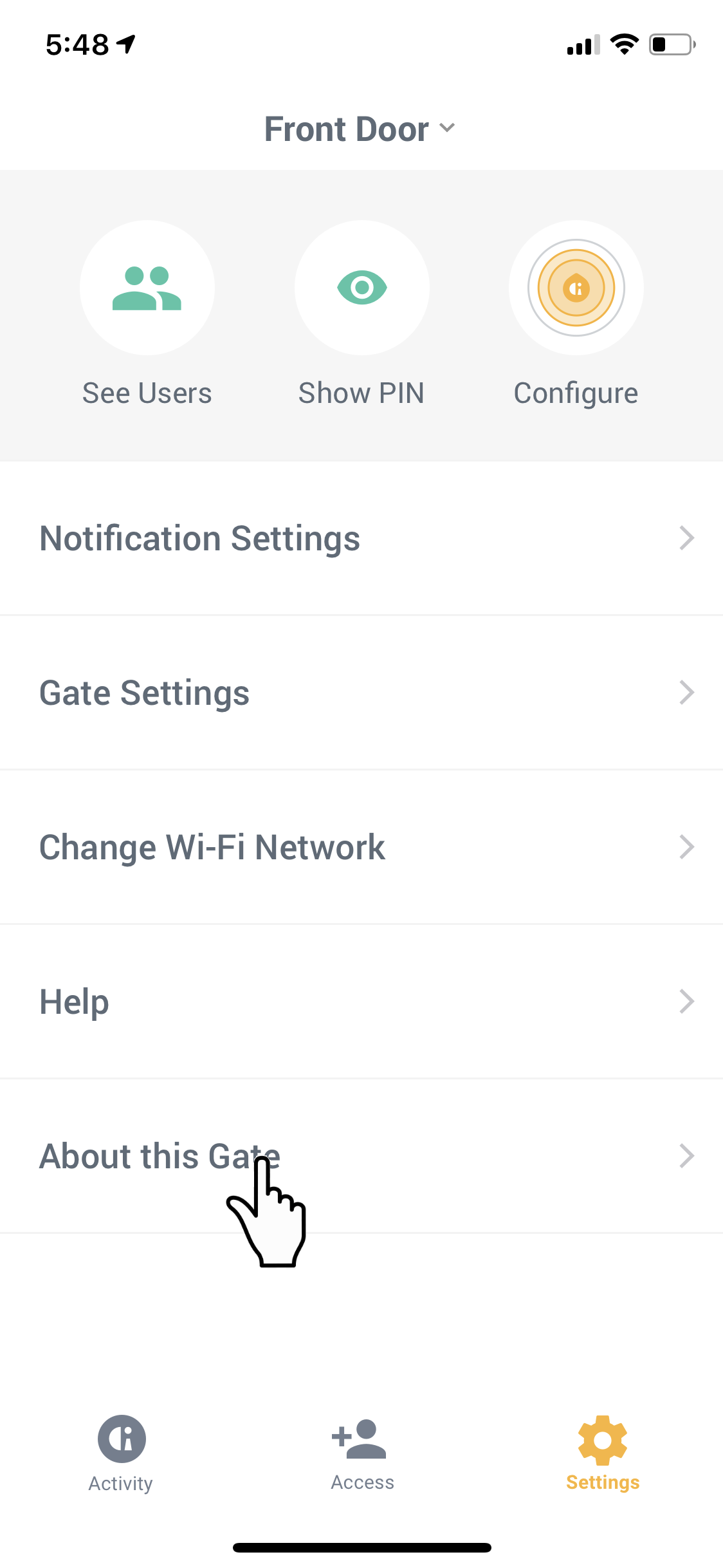 View the current version for the API, Hardware, Firmware, and Software under the "Versions" section under About this Gate.To confirm if you have to latest update, look at "Update" under the "Versions" section.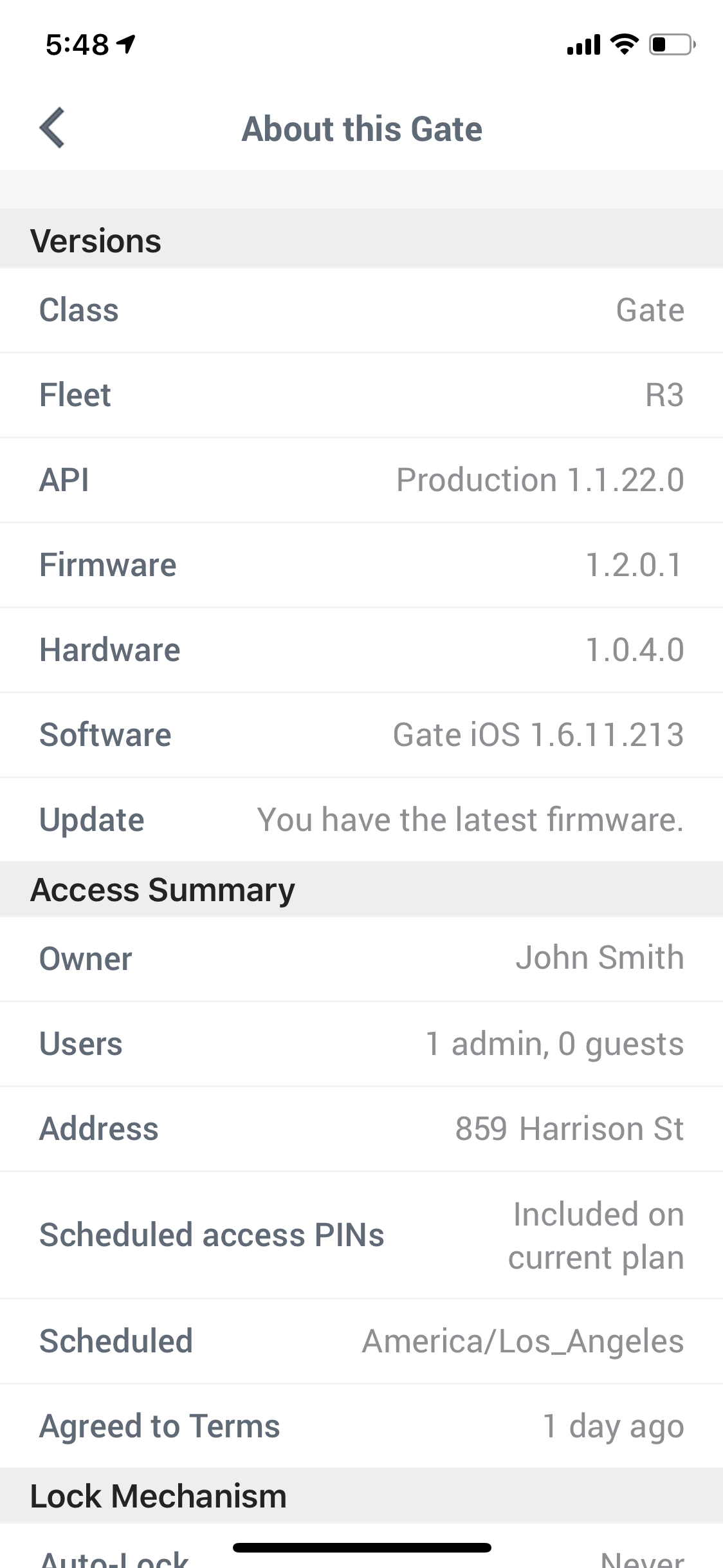 Firmware is automatically updated via over-the-air updates. The App Software is updated according to your Android or iOS settings, or manually through the Google Play Store or iOS App Store.