Door Compatibility: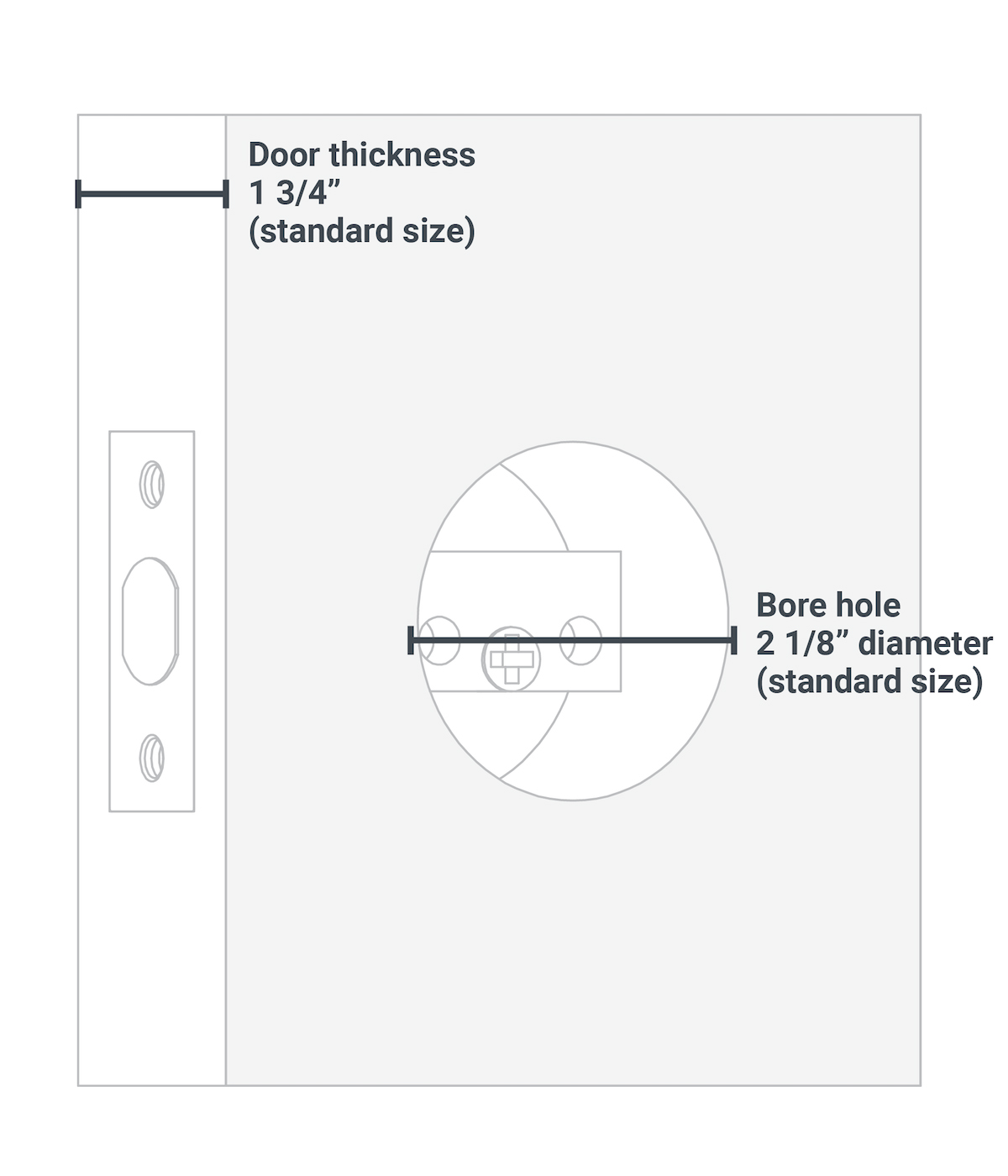 Gate Smart Lock can be installed on doors with a minimum thickness of 1" to a maximum thickness of 1-3/4". There are eight door spacers included with your lock to ensure a snug fit on any doors thinner than the standard thickness (1-3/4"). Unfortunately, there is no easy fix at this time to fit a Gate Smart Lock to doors thicker than 1-3/4."   

Make sure your current door and deadbolt do not have any misalignments. You can check that by simply opening and closing your door. Does your door open and close with ease? If the answer is no, you will need to fix your door alignment before installing a Gate Smart Lock.

Make sure you have a strong Wi-Fi signal at the door where you are installing a Gate Smart Lock. Gate Smart Lock is Wi-Fi enabled and relies on a strong Wi-Fi signal to operate remotely with your Gate app. A simple way to test this is to place the black Demo Block with the Gate Smart Lock on your doorstep while pairing your device. Be sure to keep your door closed. Doors made from metal can interfere with and weaken your Wi-Fi signal.
Note: Gate Smart Lock was created to be used on residential and commercial doors rather than outdoor gates (we see the irony). While Gate Smart Lock is weather resistant, it is not fully weatherproof to withstand direct exposure to heavy rain and snow. Also, there is no way to prevent unwanted visitors from manually unlocking a Gate Smart Lock if the battery pod can be easily accessed.